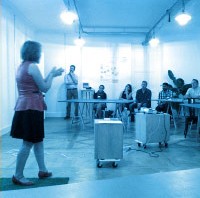 Switzerland is one of the country where the investment ratio R&D / GDP is the highest. It is also a leader in innovation thanks to the new technologies and high educational level.
Moreover, in the tough economical context, companies need to innovate not only in a technological point of view but also socially and environmentally to stay on top of the competition.
Social innovation is a creative process to generate and implement new solutions to societal challenges and needs.
It is a complement to technological, organizational or product innovations : Social innovation is focusing on people and associate well and better-being whilst creating new cocreation models integrating all part of companies employees.